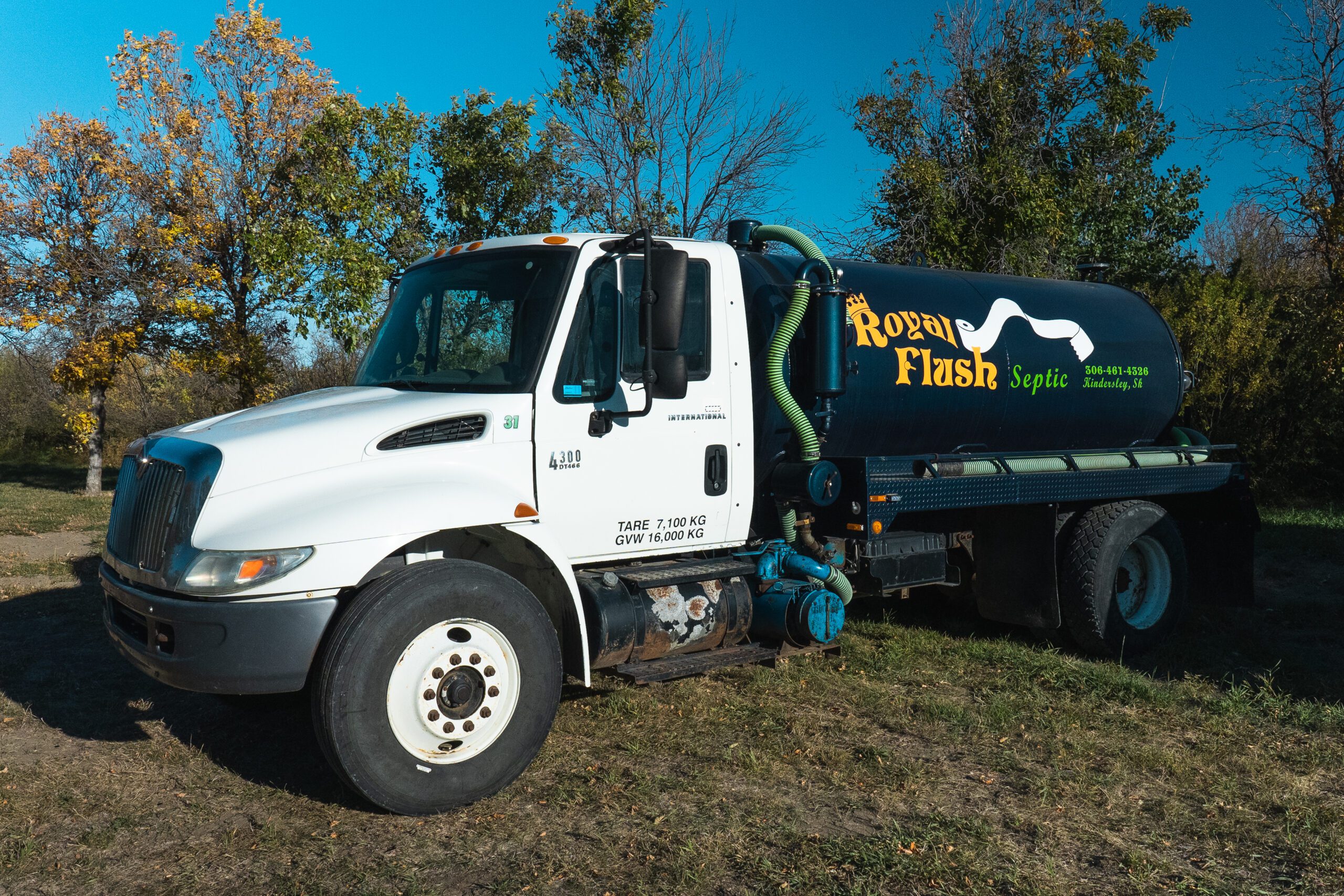 Locally Owned & Operated
Royal Flush Septic is a locally owned septic company that began in Kindersley and services the surrounding communities. We take pride in the work we do and focus on providing excellent customer service. We serve any customer in need of professional septic services including rural, residential, farming and oilfield.
Royal Flush Septic is dedicated to providing reliable, fast and effective septic services and ensure all customers are satisfied at the end of the day.
I would definitely recommend Nick and Royal Flush. 10 out of 10 experience.
"After our kitchen sink went from slowly draining to not draining at all, we tried the regular go-to home remedies and had zero success so we knew that we had a bigger problem and needed to get a professional in to get it fixed. After calling a couple places we decided to go with Royal Flush, not only were the prices reasonable, he also made the appointment a priority and was out there the next day.
This was no small job, I couldn't tell you what was going on in the pipes but … it was not good… at all – built up black sludge that seemed to be packed in the pipes… it was disgusting to say the least.
It took multiple times through but Nick wasn't giving up and was committed to getting it figured out and clear – After a lot of hard work he got the pipes cleared and we could once again use our kitchen sink (and stop doing dishes in the bathtub)."
– Brittany Warner
5 Star Review | Septic Tank Clean Out
"Nick at Royal Flush is the best septic service company around. Fast, reliable, and great rates."
– Brent Code